Trimilin garden trampolines
Perfect outdoor fun for young and old alike
Rebounding on the garden trampoline is one of the most popular outdoor activities. The large jumping area offers a lot of fun for young and old alike. The extra thick foam padding has a thickness of 30 mm, offering maximum safety. The velcro connection prevents from injury in the springs of the garden trampoline. High safety standards and details are fundamental basics at Trimilin garden trampolines.


Trimilin garden trampoline – the right size for each garden
Trimilin-fun 19
ø 1.85 m
Trimilin-fun 24
ø 2.40 m
Trimilin-fun 30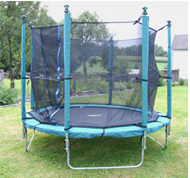 ø 3.00 m
Trimilin-fun 37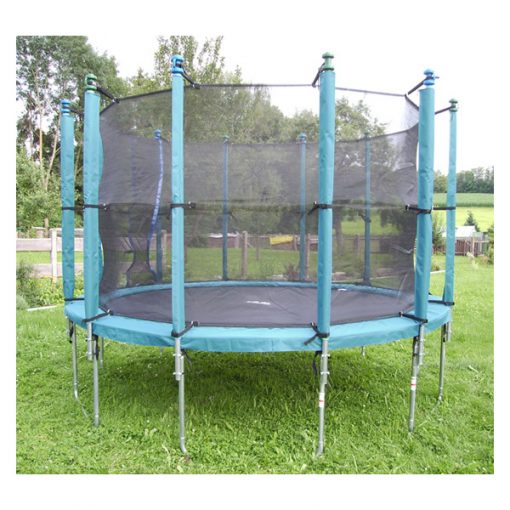 ø 3.70 m
Trimilin-fun 43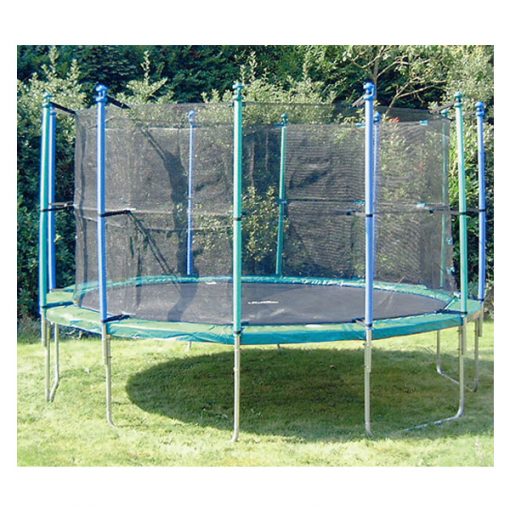 ø 4.30 m
Buy your Trimilin rebounder in our online shop
Highest possible stability and safety
Trimilin garden trampolines are quick and easy to set up. The frame is assembled without tools. Trimilin-fun 19 with a diameter of 1.85 m is the smallest garden trampoline with 6 support legs. The next two larger garden trampolines with a diameter of 240 cm and 300 cm each have 8 support legs. Trimilin-fun 37 and Trimilin-fun 43 with 12 support legs are maximum stable and safe.
Trimilin-fun 19 with 6 support legs
Trimilin-fun 24 with 8 support legs
Trimilin-fun 30 with 8 support legs
Trimilin-fun 37 with 12 support legs
Trimilin-fun 43 with 12 support legs


Popular and healthy outdoor fun

gentle on your joints and back
promotes circulation and metabolism
breaks down excess fat and lymphatic obstructions
promotes healthy bone and muscle growth
prevents osteoporosis
promotes coordination and balance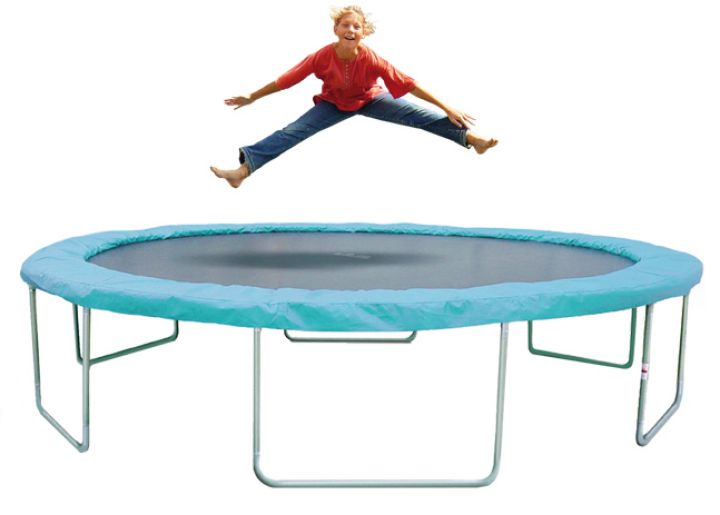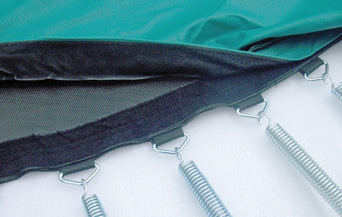 Safety based on velcro fastener for Trimilin-fun
Strong velcro connection between the padding and trampoline prevent a gap forming between the mat and edge while the trampoline is in use. This stops hands and feet getting caught in the springs.
Accessories garden trampolines