Rebounder Trimilin-jump
With T-bar for intensive dynamic PowerJumping
Trimilin mini trampolines are prized by therapists and professional sportspeople due to their high-quality workmanship and longevity. Regular quality controls guarantee consistent high quality. The amazing jumping feeling of the Trimlin models results from the perfect balance between the jumping mat and the suspension.
Trimilin-jump
Outstanding dynamics
With patented VARIO technique
Without frame-cover
Attractive colours
Legs easily foldable
Can be compactly stacked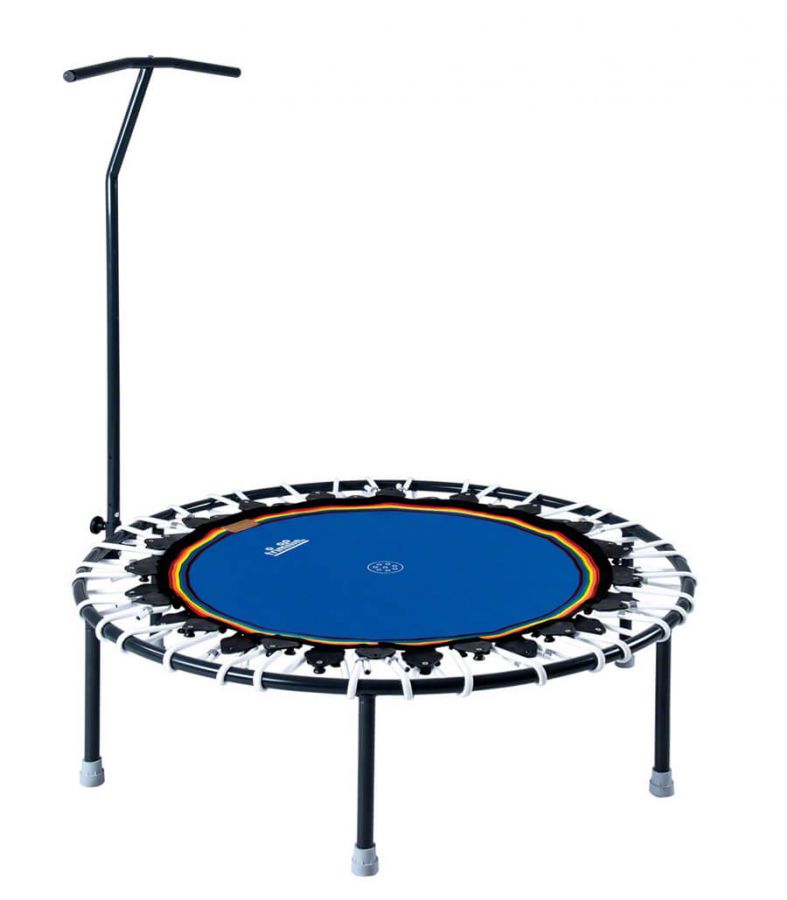 Trimilin-jump with patented VARIO technology
With the innovative VARIO technology you can set the tension of the jumping mat higher or lower, in accordance with use and body weight. Trimilin-jump with folding legs is easy to set-up and dismantle, compactly stored, or stacked. Available with or without handrail.
Trimilin-jump trampolines with beautiful colours for a great look