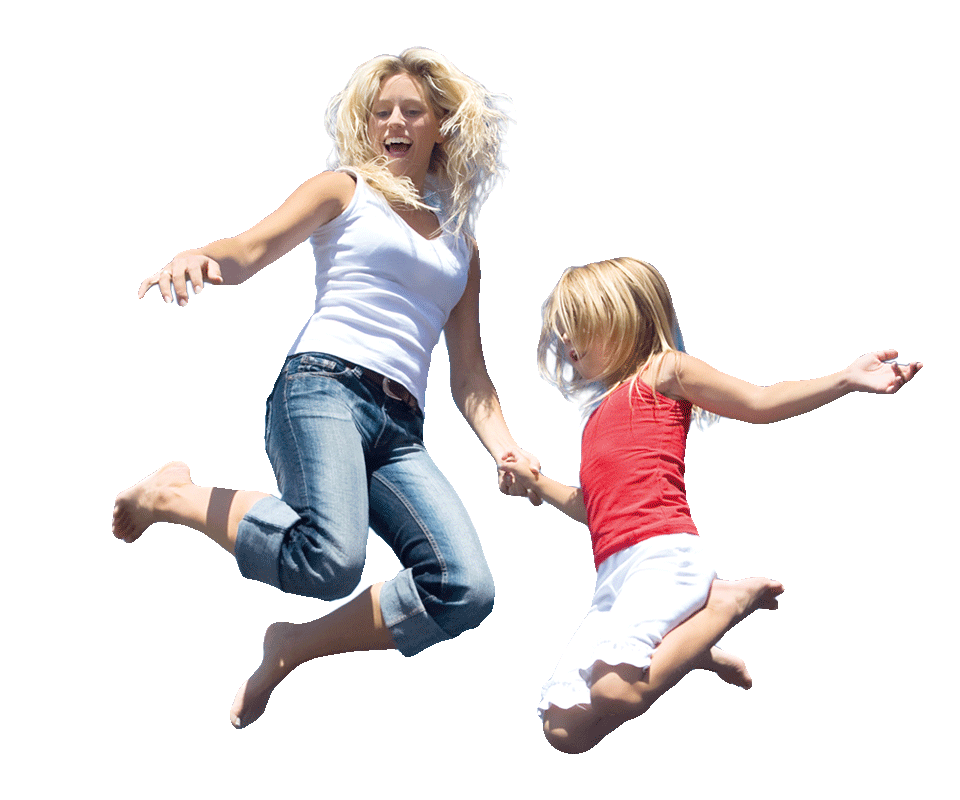 Trimilin rebounders and garden trampolines
Trampolines for health, fitness and vitality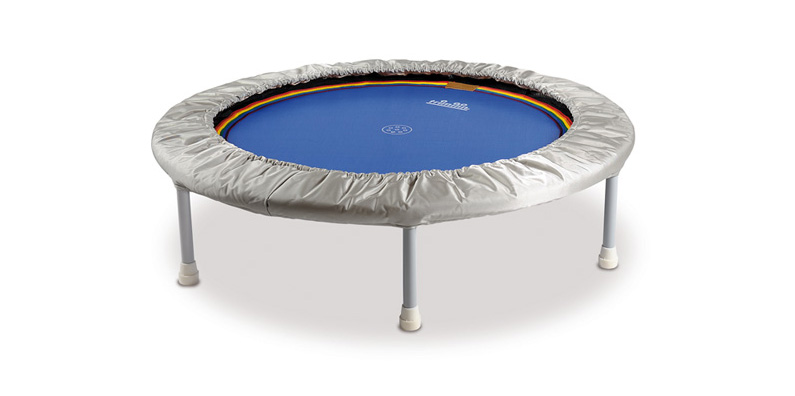 QUALITY "MADE IN GERMANY"
superior quality
ideal bounce experience
longevity and durability
Exercise keeps you healthy
Trampoline training in the office or at home
Trimilin rebounders are ideal training devices for all ages. Also for those who sit a lot, do little or no sport. They can be stowed away to save space, e.g. behind the door. Trimilin's gentle suspension systems allow a gentle workout for the entire body.
Soft swinging on the rebounder
stimulates the fat-burning
activates the metabolisms
activates the lymphatic system
promotes the purification of the body
invigorates the immune system
gentle to spine and joints
strengthens fascia and muscles
trains balance and coordination
reduces stress
prevents osteoporosis
Trimilin Rebounder
Perfection without compromise
Trimilin offers a choice between two high-quality suspension systems for rebounders
With Trimilin you are not limited to just one type of suspension system. Whether you love the superb dynamics of highly elastic steel springs or favour the softness and flexibility of rubber cable. Trimilin offers you the best of both systems. Last but not least with its worldwide patented VARIO technique for easy modification of the trampoline mat's tension.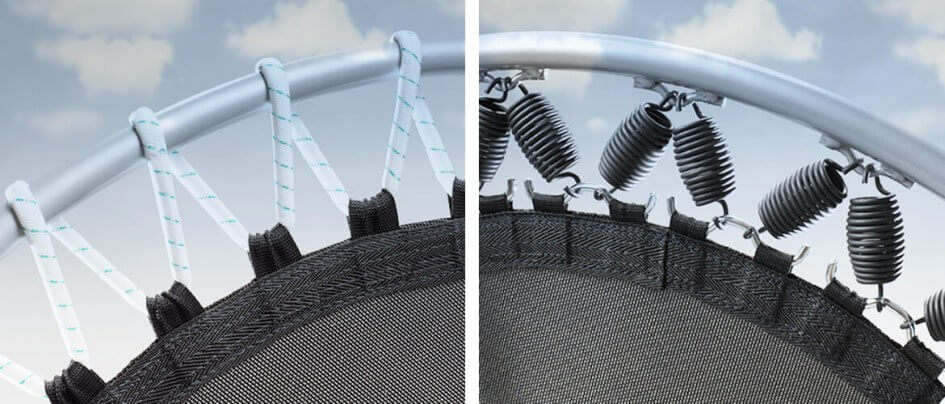 Patented VARIO technology
One for all – jogging, jumping or gentle swinging
With the innovative VARIO system you can set the tension of the jumping mat higher or lower. You can change the degree of softness in both directions, in other words, making it tighter or softer. This means that you can adapt your Trimilin-Vario to your individual needs, or if several people, each with a very different body weight, want to train on the Trimilin. One for all – the new trampoline generation!
Rubber cables with VARIO system
Fit and lively with the Trimilin trampoline
Swinging on the rebounder makes fun and good mood at any age. It is easy to learn for children, women and men of all ages. With simple and more complex movements the whole body is challenged and mobility is enhanced. Trimilin trampolines are especially gentle on the back and joints and are used for private training, in fitness studios or in rehabilitation. Whether for endurance, cardio training, overweight, pelvic floor muscles or for rehabilitation. Mini trampolines are ideal training devices also for those who do few or no sports. The indoor trampoline is also very popular as a trampoline for children, for example in cases of overweight, ADS, ADHD or mucoviscidosis.
Rebounder selection aid
Select the right model in two easy steps