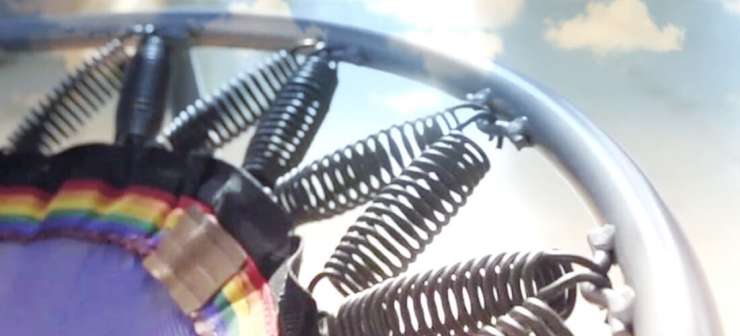 Rebounders with steel springs
Trimilin steel spring suspension – soft and gentle to the back
Rebounders with steel springs are first choice for sporty-dynamic and dance exercises as well as for endurance training. With springs the elastic mat provides a rather stable, sturdy support. It is first choice for rehabilitation of ankle, knee and hip joints. Trimilin springs are sumitted to a special proceeding which renders zinq plating superfluous. They have a very long lifetime.
Trimilin models with steel springs are ideal for:
Jogging and walking
Runningand jumping
Endurance training
Cardio fitness training
Strength training
Fitness workout
Trimilin-sport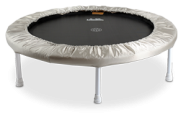 Enables a high running frequency and fast, dynamic motion.
Softness level 1
Dimensions: Ø 102 cm, 10 kg, height: 24 cm
Trimilin-pro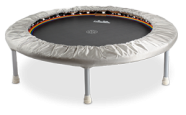 Built for higher body weight. Pleasantly gentle to the spine and joints.
Softness level 2
Dimensions: Ø 102 cm, 12 kg, height: 24 cm
Trimilin-med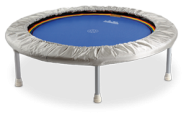 The all-rounder rebounder with soft and highly elastic special springs. Pleasantly gentle to the spine and joints.
Softness level 3
Dimensions: Ø 102 cm, 10 kg, height: 24 cm
Long service life of Trimilin models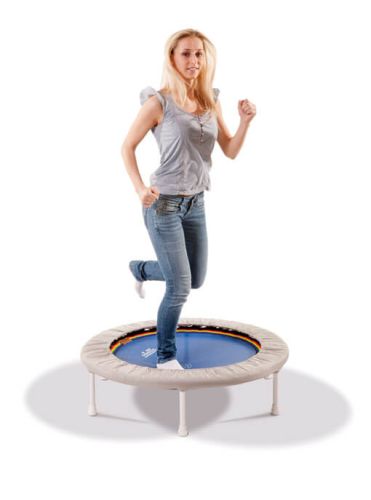 On specifically developed machines steel springs are submitted to long term stress tests. The longevity of the springs improves significantly.
Steel springs can support more weight. They also offer a very dynamic rebound. This allows a swinging frequency which corresponds to your normal rhythm, as we know it from jogging, walking and ski gymnastics.
Steel springs are perfect for cardiovascular workout, fat loss, fitness, strength training and endurance training etc..
Softness level from 1 - 3 provide a rhythm most adequate for walking and running


Example softness level 3 with
elastic suspension on the Trimilin-med



The suspension is very gentle, but not too soft. Perfect for physiotherapy and rehabilitation as well as for endurance training and running. For therapeutic applications it provides the necessary stability and security. Steel spring trampolines are available in softness grades from 1 to 3.
The Trimlin mini trampolines with steel springs offer the right support and stability to joints and spine in rehabilitation, physiotherapy and training. Therefore, this system is recommended in case of balance problems or untrained ankle muscles. It prevents overstraining and premature exhaustion of the muscles and related risks of injury like spraining of the ankle.